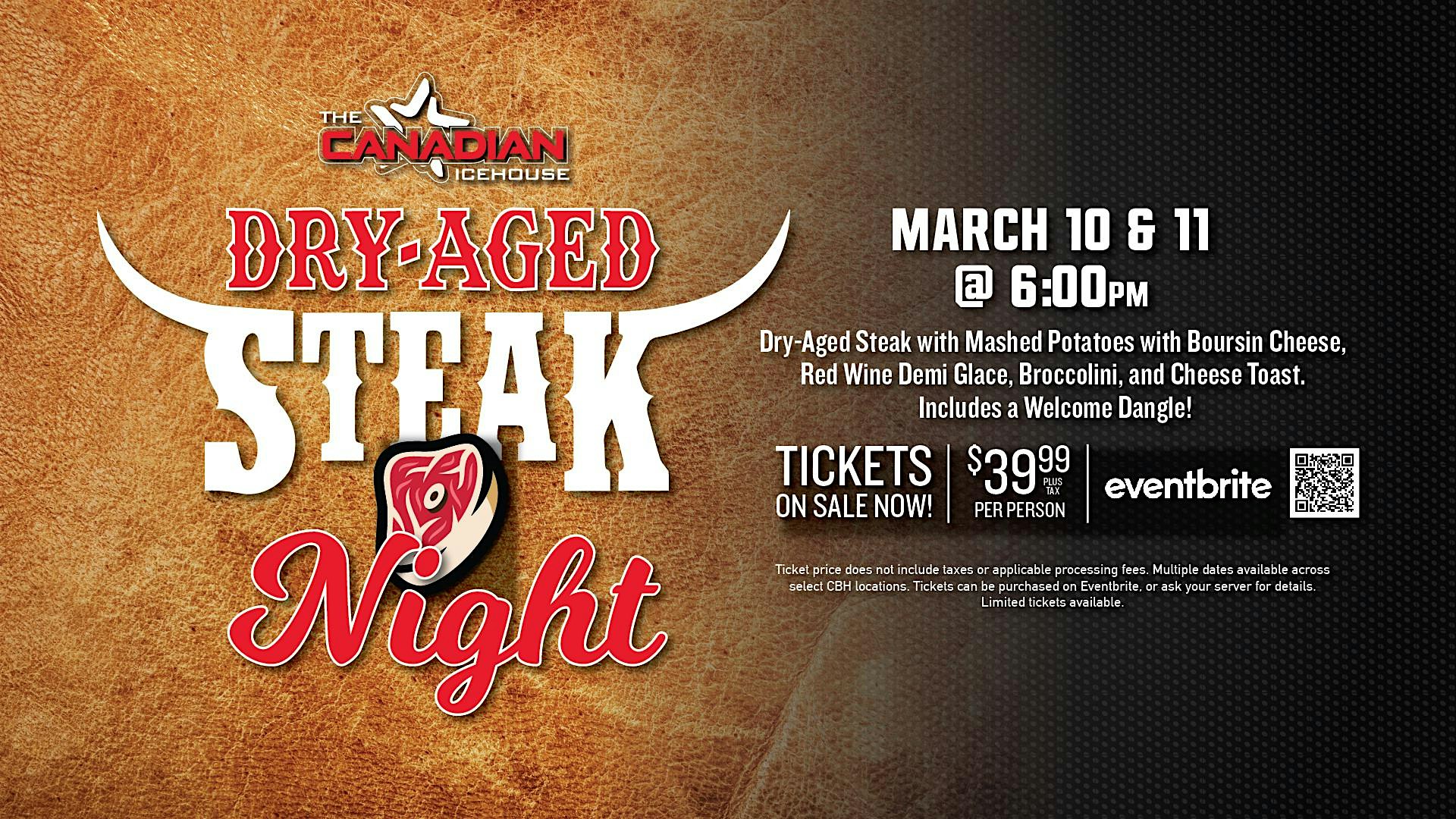 Dry-Aged Steak Night
The Dry-Aging Process allows steak to develop a concentrated beef taste and a nuttier profile, and also makes it far more tender than a fresh cut. Join us to experience one of the best steaks you've ever tasted!
DATES & TIMES:
Friday, March 10 at 6:00 PM
Saturday, March 11 at 6:00 PM
MENU:
12oz. Dry-Aged Steak, served with Mashed Potatoes with Boursin Cheese, Red Wine Demi Glace, Broccolini and Cheese Toast.
PLUS! Includes a Welcome Dangle!
TICKETS:
$39.99 per person (plus taxes and fees)
--
Reservations are required for this event. After purchasing tickets, please give us a call at (587) 686-7221 to book your seats!