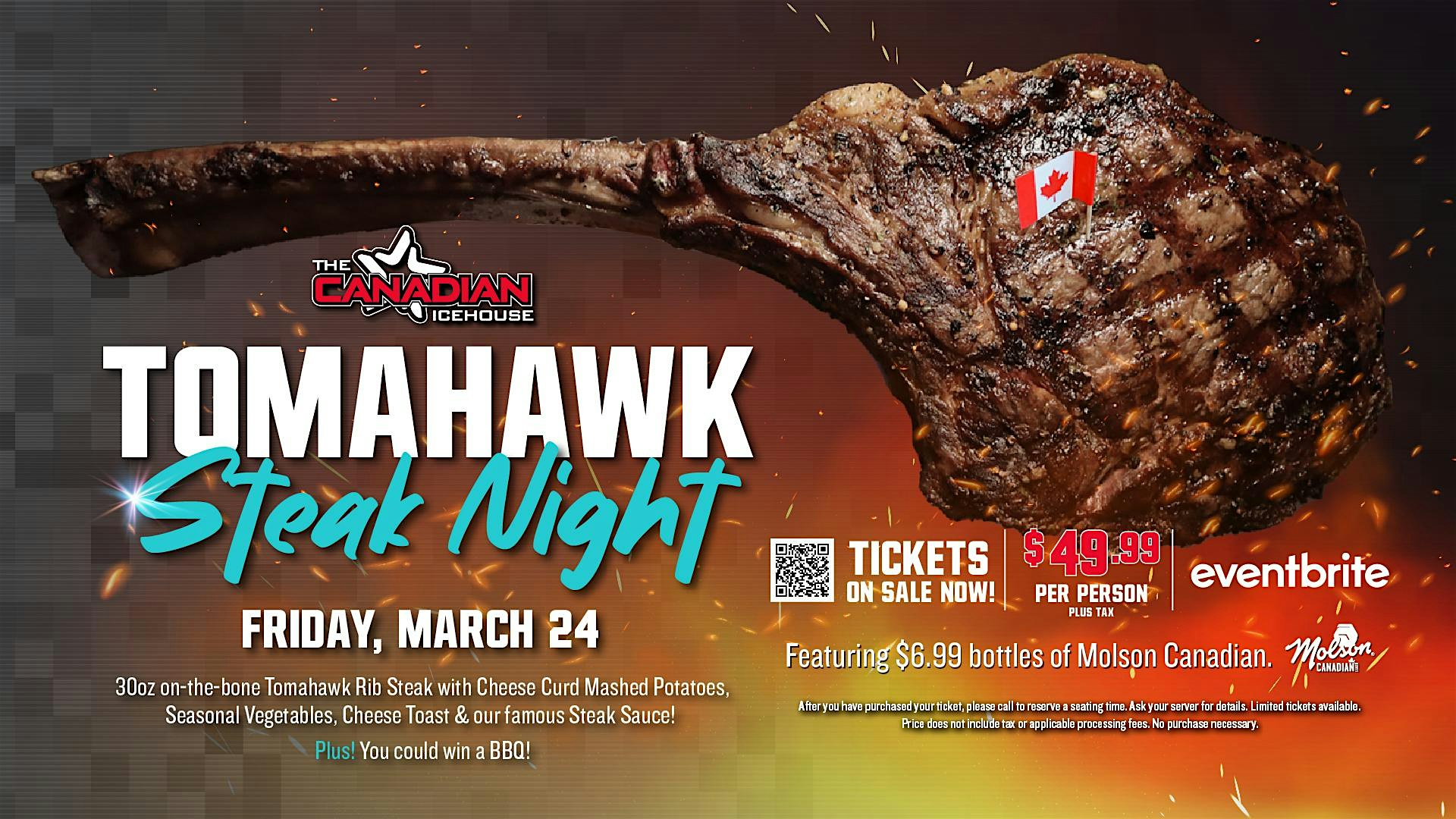 Tomahawk Steak Night At The Canadian Icehouse
Ready to beef up your night? Our 30oz on-the-bone Tomahawk rib steak is a real crowd-pleaser and a truly rare find and amazing deal!
Join us for this 30oz on-the-bone Tomahawk rib steak with cheese curd mashed potatoes, seasonal vegetables, cheese toast and our famous steak sauce. Pair it with a refreshing bottle of Budweiser for $6.99 and you're set for a steak-tacular evening! Yummm!!
Plus! You could win a BBQ!
DATES:
Friday, March 24, 2023. Seatings begin at 6:00 PM.
INCLUDES:
30oz GIANT Tomahawk rib steak
Cheese curd mashed potatoes
Seasonal vegetables
Cheese toast
Entry to win a BBQ!
TICKETS:
$49.99 + tax/ person
---
Reservations are required for this event. After purchasing tickets, please give us a call at (587) 686-7221 or book online (leave the word "Tomahawk" in the special request section) to secure your seats! Remember, seating times begin after 6:00 PM and are subject to change. Be careful to ensure you make a reservation for the same CBH location that you purchased your tickets for.
#thecanadianicehouse #tomahawksteaknight